We chose Mathew's Arm Campground on Skyline Drive. It's a National Park Service camp, and in my rating book was pretty much a perfect '10'. Here's everything setup, second day. It takes about 20 mins to setup, and about the same to break down, maybe a little less.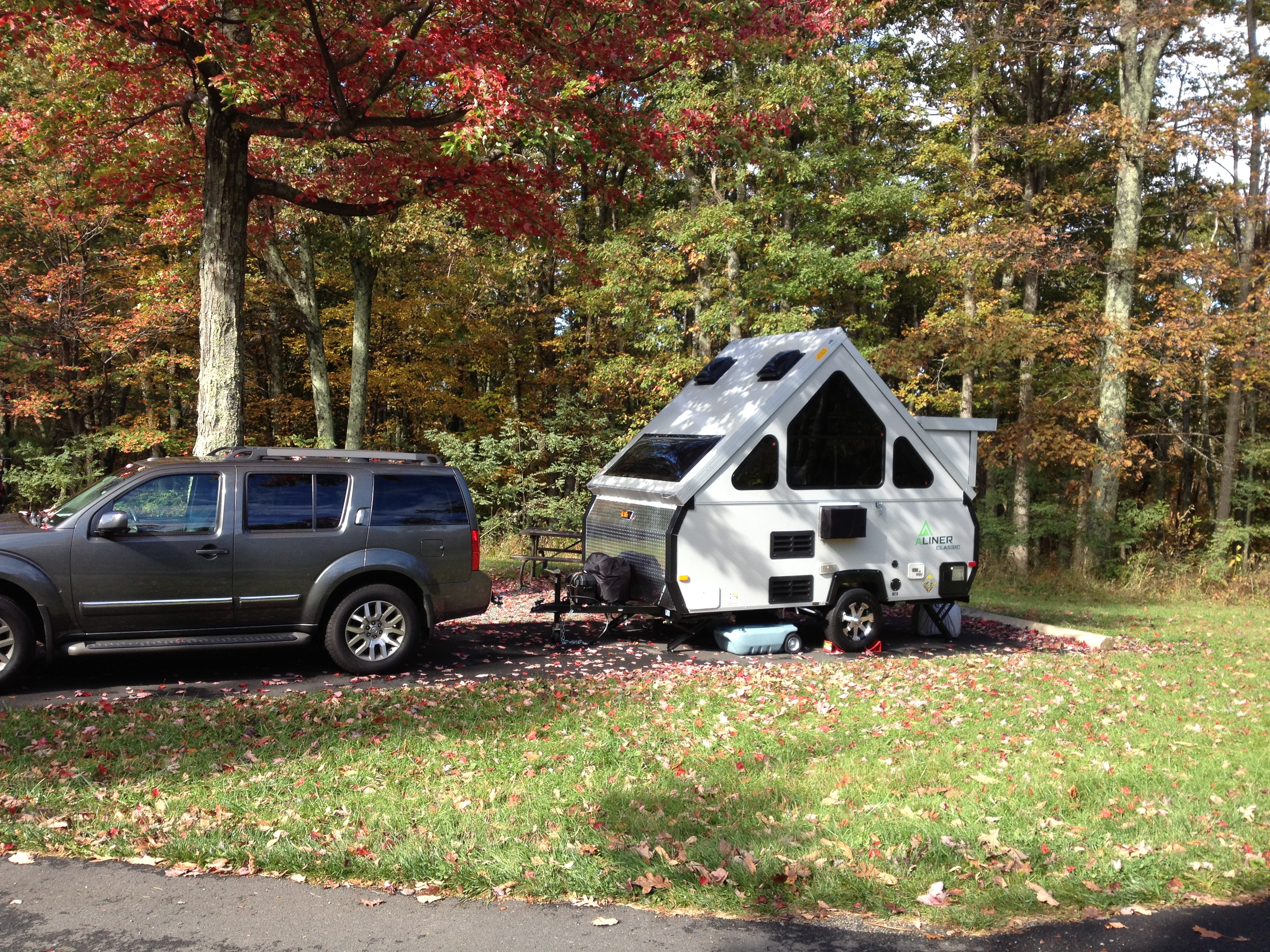 View from one of the lookouts on Skyline Drive. Not too shabby.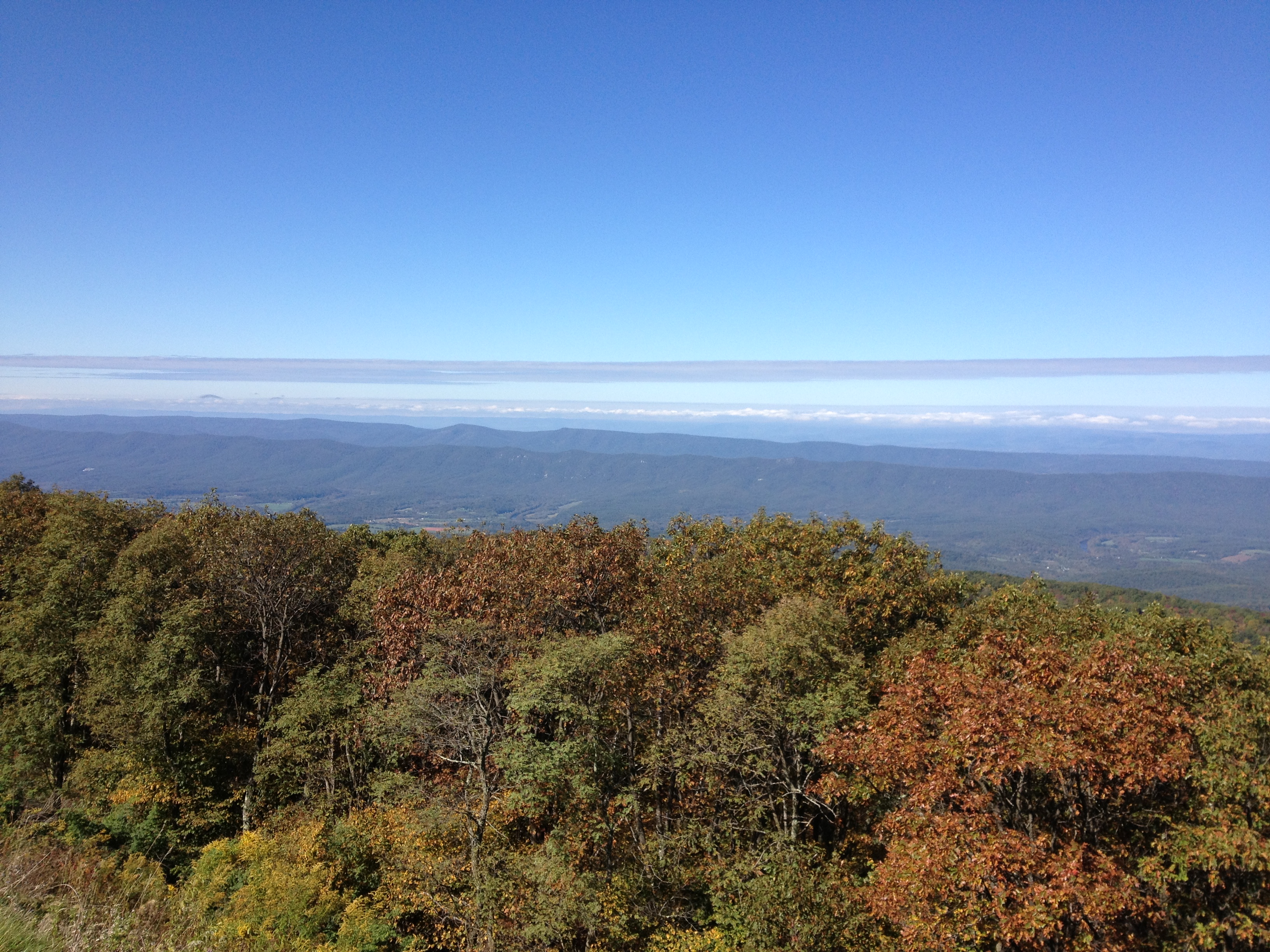 On the way home on the 3rd day. Pretty spectacular.