Here I am in the middle of a field in Middleburg, VA. Super pretty area. Quiet, peaceful, no one bugs me, and I even get pretty decent 3G reception so I can stay on the 'net via 3G card in the laptop. Bonus!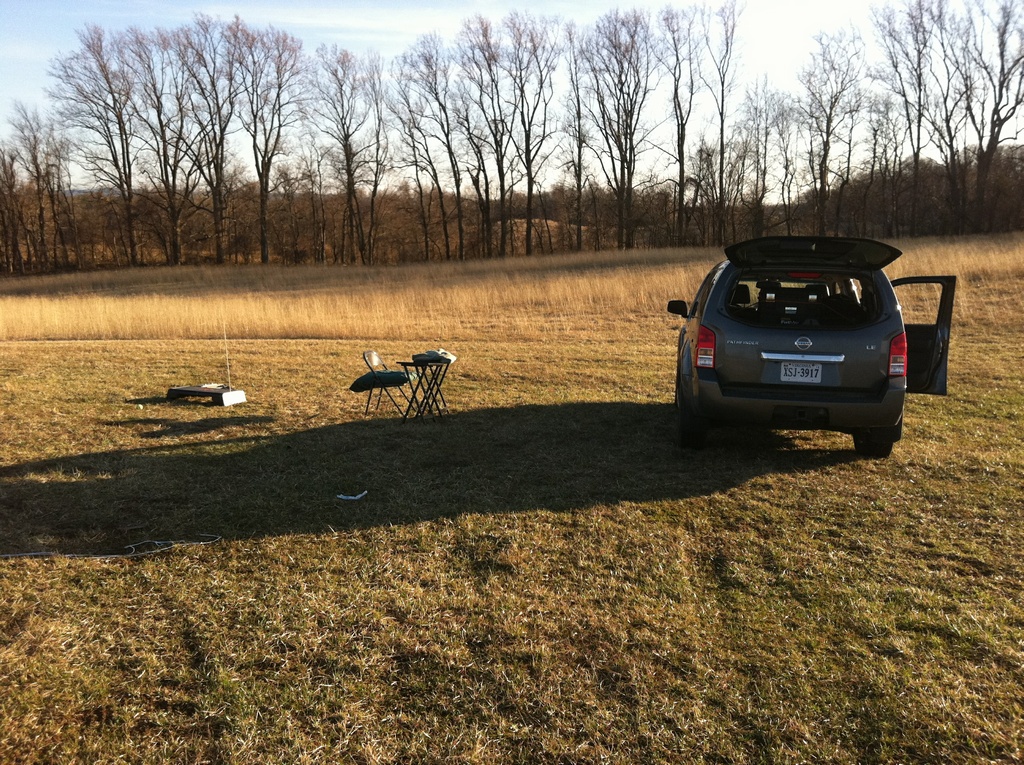 You can see Mr. Boosky marking his territory here…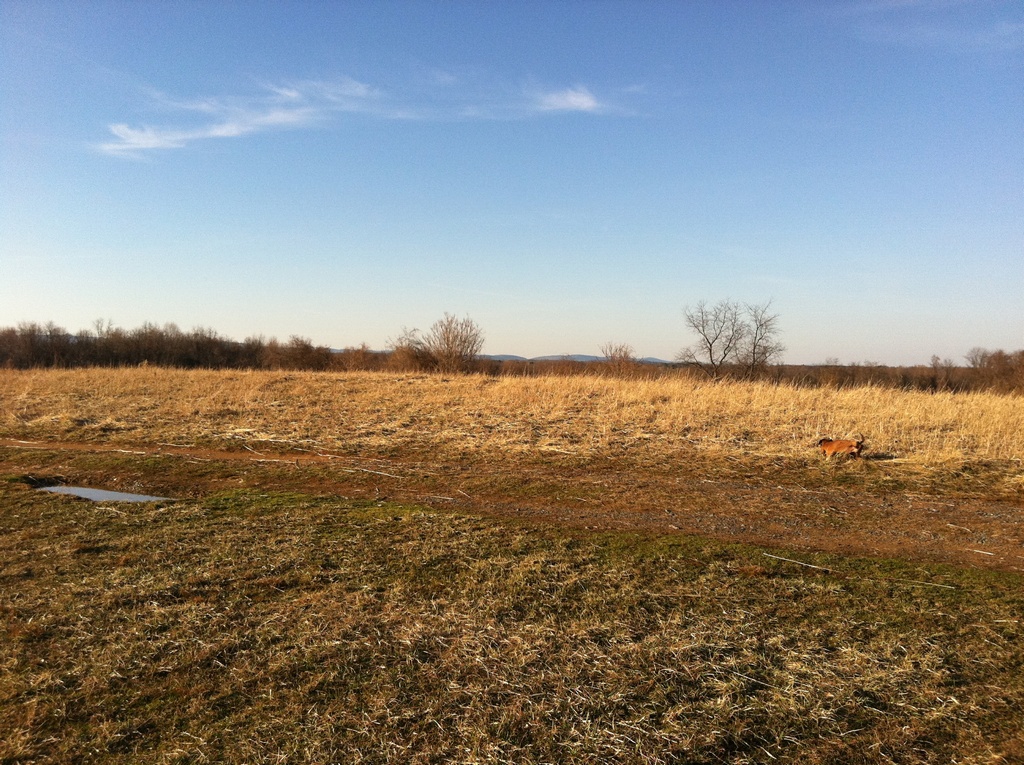 Gradually setting up…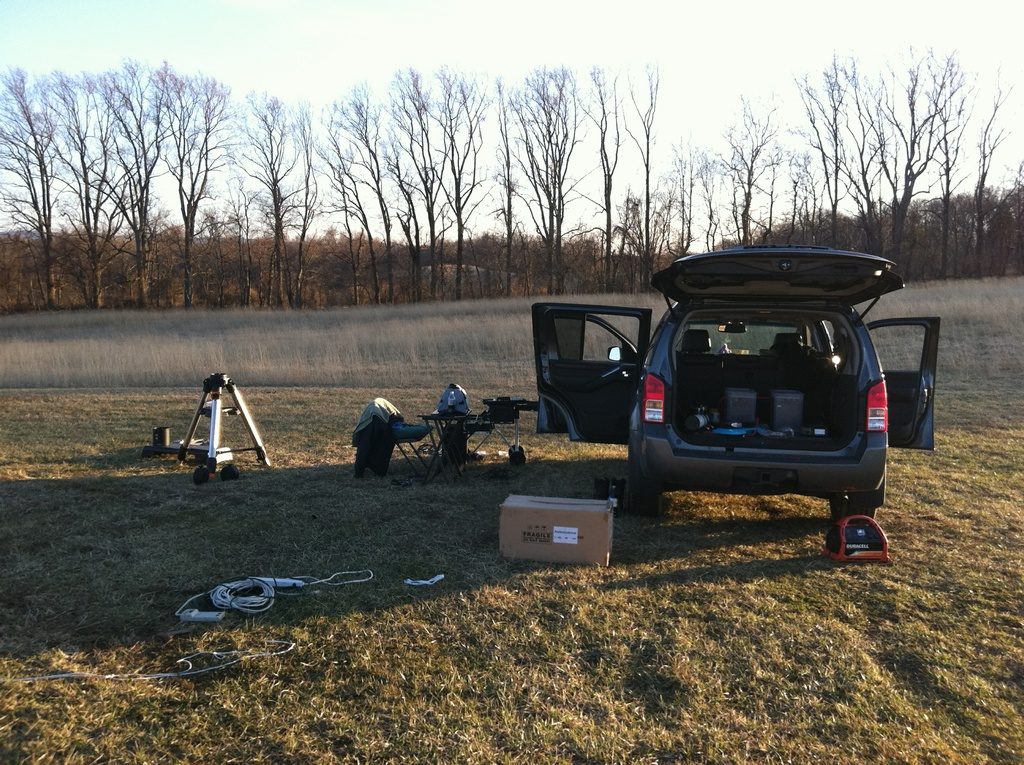 Using all ADM plates and rings. Losmandy side-by-side setup with two dual saddles…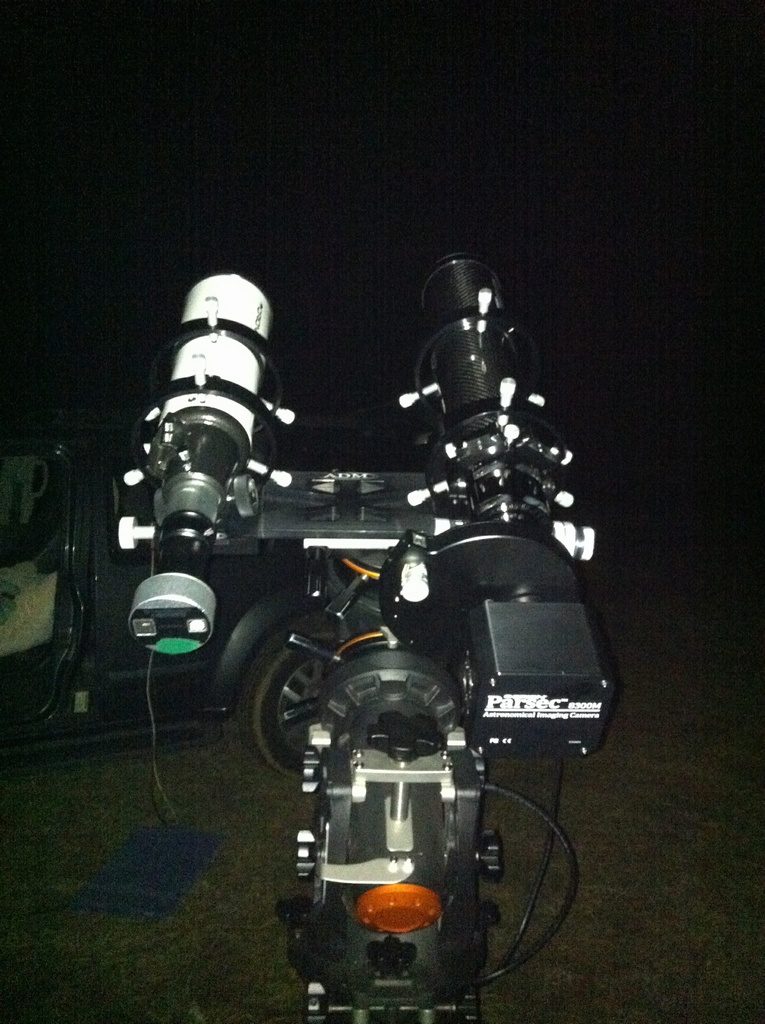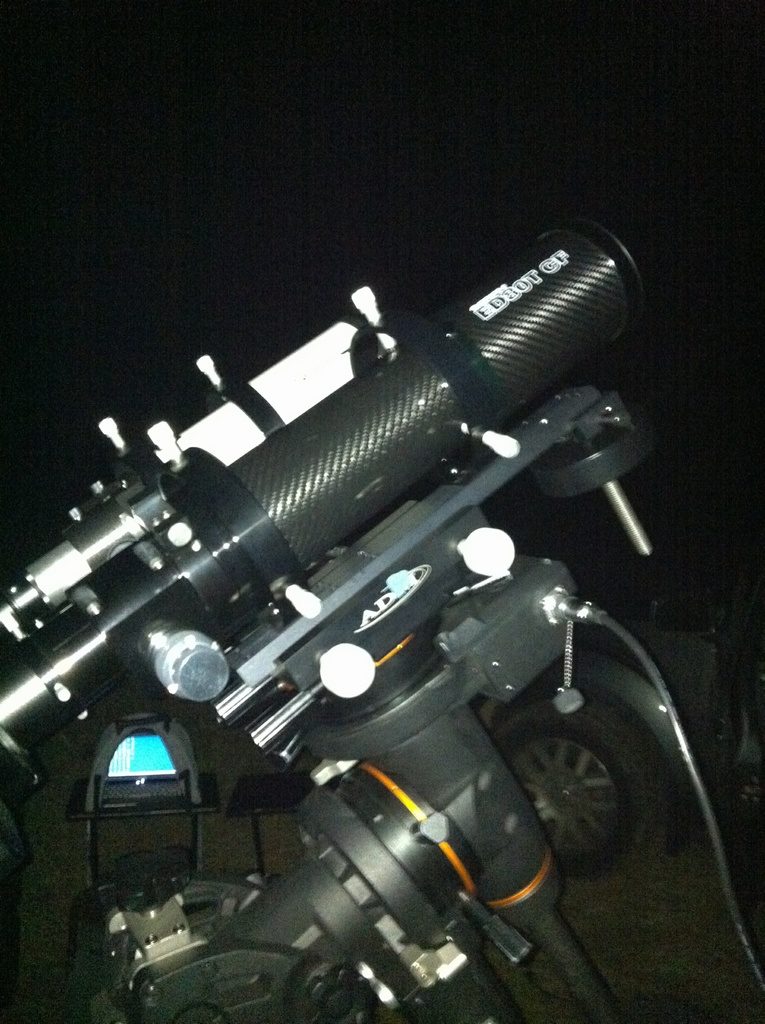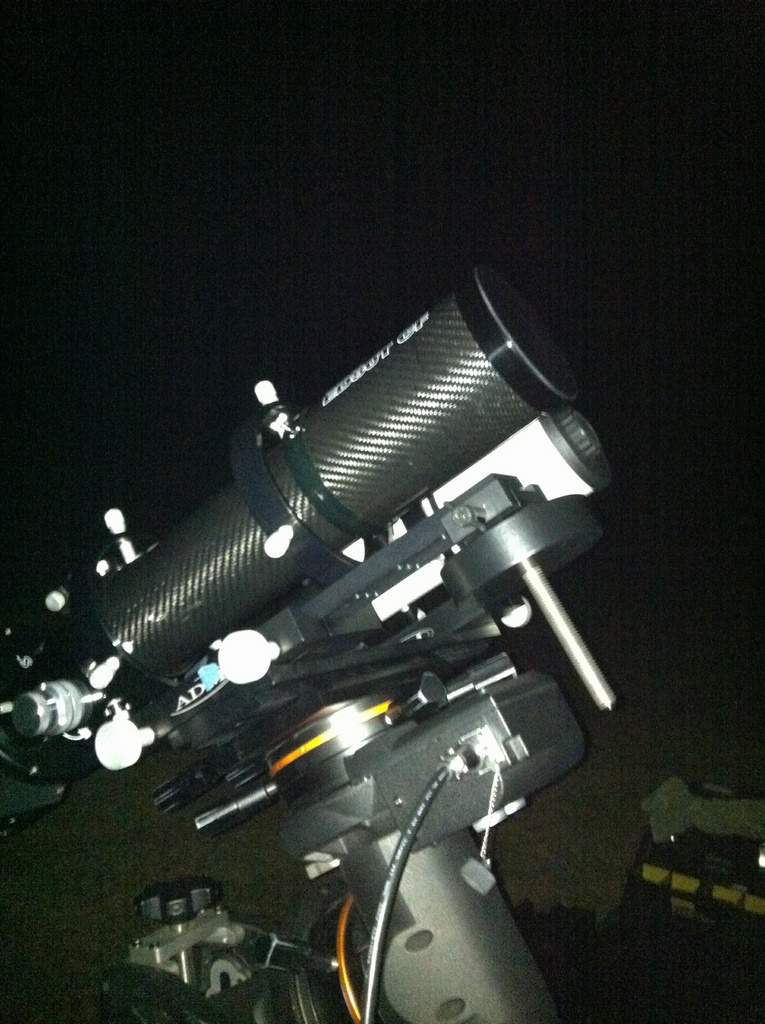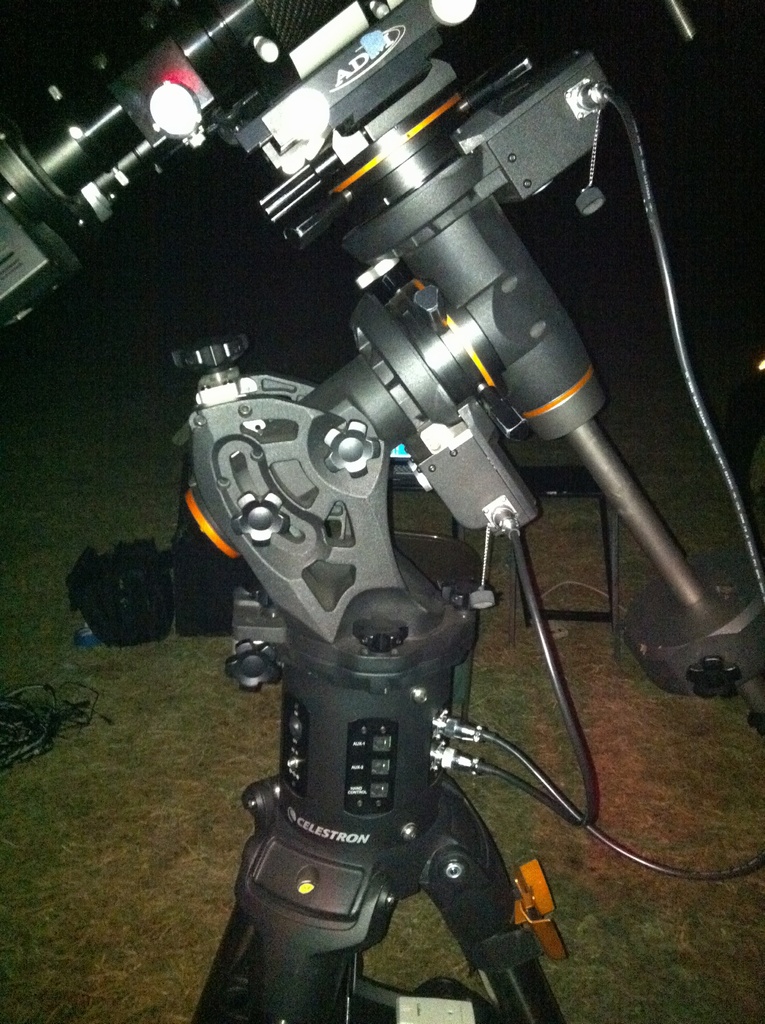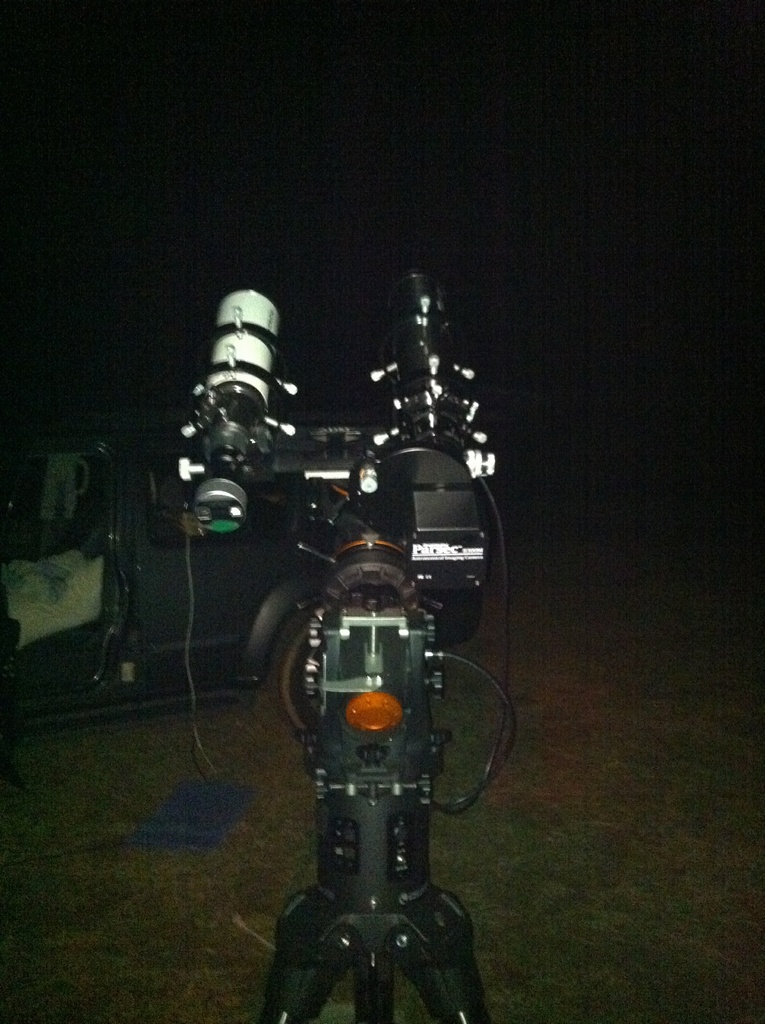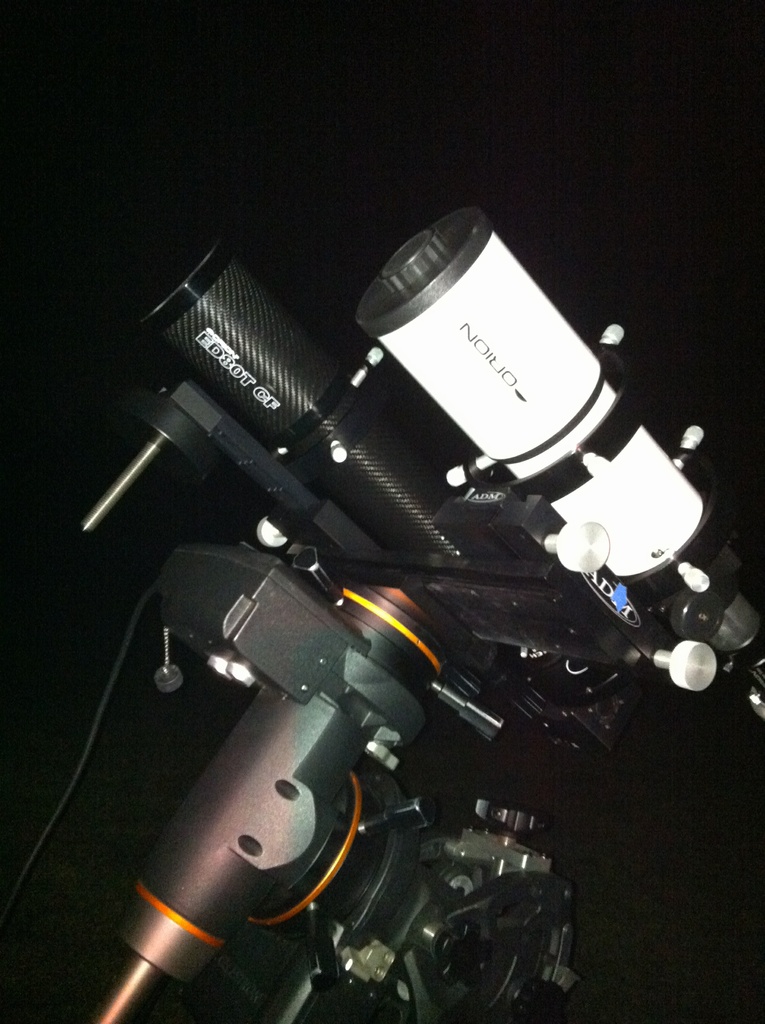 This clearly shows the counterweight on the front of the triplet. Helps balance it…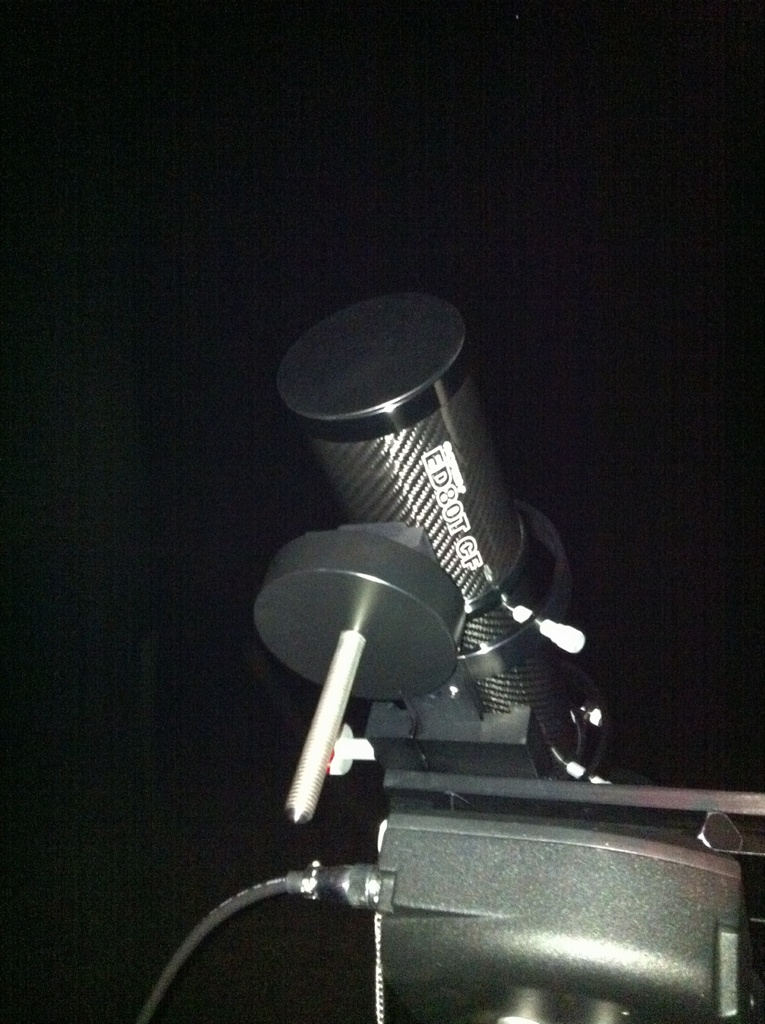 Lapdome junior. Keeps the netbook safe, dry, frost free, dew free, and shields the light from it.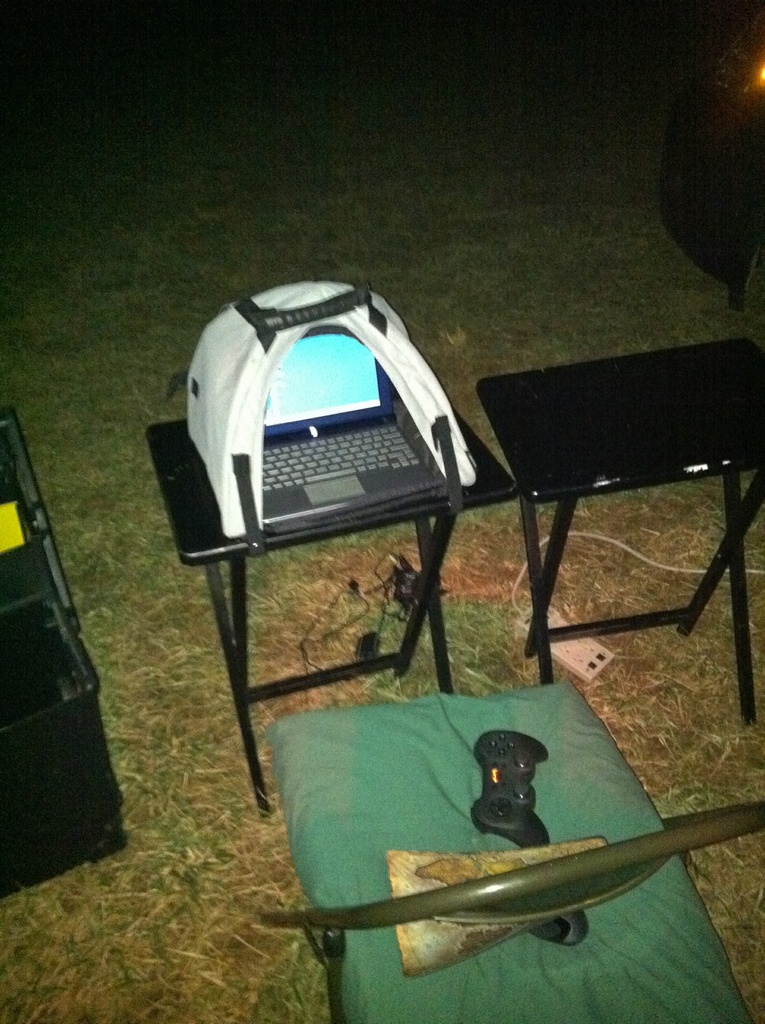 This Stanley Fat-Max rocks.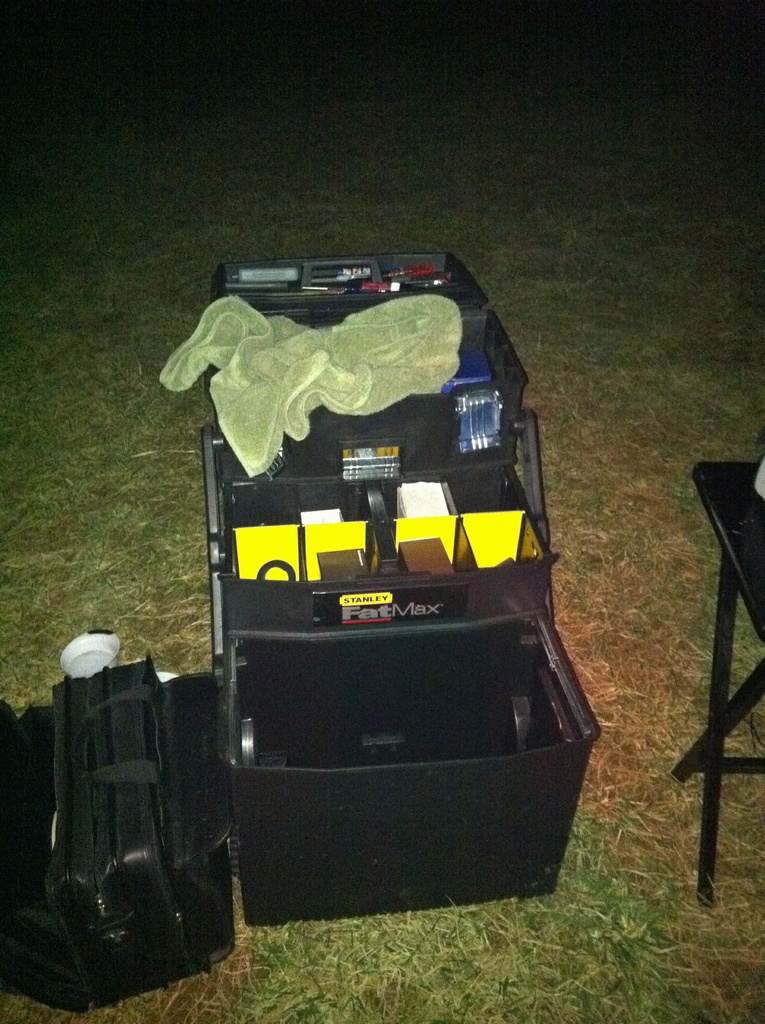 I run off AC. I have two 75AH deep cycle batteries in the car attached to a Xantrex pure sine-wave inverter.